I have spent the last few days gathering data for our product team on different applications. Assuring smooth contact with other departments while offering them a solution that satisfies their demands is our goal.
To ensure that we make an informed and advantageous purchase that helps our teams, I am, of course, looking at a lot of elements, including the apps' overall worth and financial considerations. Unfortunately, not many apps are up to the level needed for Monday product management.
This post will provide you an introduction to Monday Product Management, an outstanding tool that tops my list. One of the most complete tools accessible for product managers, it is generally acknowledged.
Now let's explore Monday Product Management, which provides a wealth of sophisticated features catered to the requirements of each and every product manager.
What Is monday.com?
monday.com is a cloud-based Work OS designed to facilitate project management and various work-related activities within your workplace. With its versatile toolkit, monday.com for product management empowers you to effortlessly organize and oversee tasks on its online workboard.
Whether you're dealing with projects or products, monday.com streamlines the management of your team's workload, offering the tools you need to expedite your journey to success. It provides you the flexibility to create and tailor any necessary tools, fostering seamless team collaboration throughout the entire product lifecycle, from inception to completion.
How To Use Product Management Monday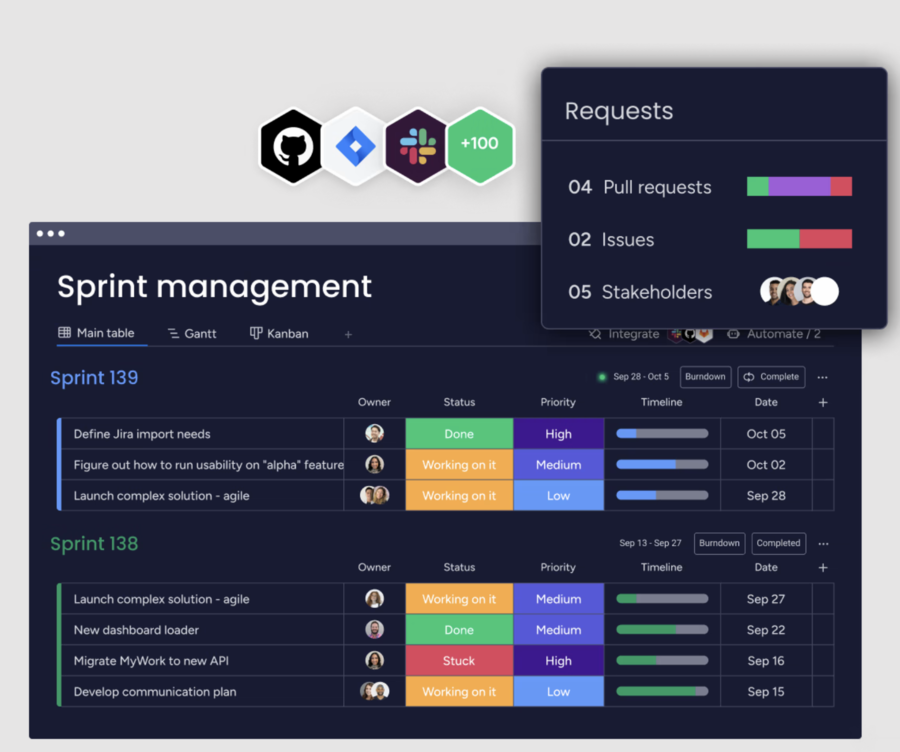 The initial step in effectively utilizing monday.com is to determine your objectives. Are you looking for a system that prioritizes task organization with a focus on overall efficiency and speed? Alternatively, is your primary interest in storing customer data and managing communication with users and stakeholders?
Monday.com for product management provides a range of tools and apps that may be used for teamwork, reporting, and team management once your goals have been identified. You get access to time-tracking software, customisable workspaces for particular projects or notes, papers, and whiteboards, among other collaboration tools.
Monday.com Features
You can accomplish a wide range of product management tasks effectively using Monday, thanks to its versatile capabilities. This Monday product management software is designed to improve the user experience and enhance customer satisfaction by offering various essential features. For instance, the platform enables you to:
Develop a robust product roadmap.
Facilitate collaboration and communication with other departments through messaging.
Schedule meetings and capture notes on critical topics.
Control access to content for specific individuals.
Provide feedback on each other's work.
Create customized boards and monday project management product launch template
Automate specific tasks to increase efficiency.
Monitor project progress and assign workloads.
Seamlessly integrate with other applications to gather important data and insights.
Pros Of Using Product Management Monday:
Outstanding UI with day or night mode options and interactive animations.
Highly customizable platform with drag-and-drop simplicity for your workflow.
24/7 customer service and priority responses for Enterprise users.
Cons Of Using Monday.com For Product Management:
Account restrictions on lower tiers, limiting data organization and analytics.
Detailed customization can be time-consuming, especially for complex workflows.
Single-path automations may not support highly specific outcomes, limiting flexibility.
Tools For Product Management Monday
Let's explore the various tools employed in Product Management Monday: 
Strategic Planning: For creating and managing strategies, there are several tools available. Some notable options include Monday for product management, Craft.io, Dragonboat, Aha, and Product Id.
Communication and Collaboration: Clubhouse serves as a versatile platform, facilitating global conversations, storytelling, idea development, networking, and meeting intriguing individuals from around the world.
Roadmap Development: To create roadmaps for products, tools like Airfocus, Roadmunk, and Productboard are commonly used.
Prototyping: Balsamiq is the go-to choice for crafting product prototypes.
Product Development and Collaboration: Jira and Confluence are pivotal tools in the product development and creation process, aiding teams in project management and collaborative work.
Quality Assurance and Testing: To test the developed product, product managers rely on tools like QAwolf and Maze for comprehensive testing and quality assurance.
Customer Feedback Management: Canny is a dedicated tool for collecting and managing customer feedback, enabling efficient planning for product improvements.
Audience Survey Creation: To gauge the value of a product through audience surveys, SurveyMonkey is the preferred platform for crafting and distributing surveys to customers.
Skills Required In Product Management Monday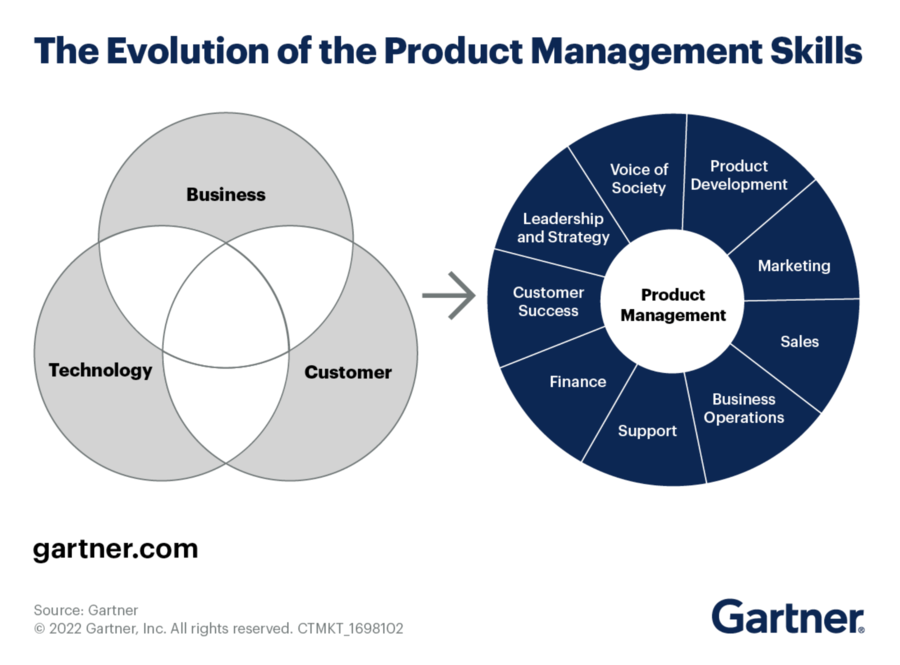 Strategic Thinking – Strategic thinking entails the capacity to envision the future, develop strategies by comprehending one's position in the market, prioritizing objectives, and identifying opportunities.
Leadership Skills – Leadership skills encompass an individual's ability to guide and inspire a collective effort aimed at accomplishing a shared objective.
Time Management – Time management involves efficiently handling time to ensure timely product delivery within specified deadlines.
Empathy Skills: One may connect with another person's ideas and viewpoint and understand their feelings by empathically placing oneself in their shoes.
Communication Skills: The ability to engage with others and exchange information is known as effective communication. Our capacity for excellent communication allows us to deliver information in a way that ensures the audience fully understands it.
Analytical Skills: These include the capacity to see patterns and communicate data succinctly and clearly so that inferences may be made.
The ability to communicate information in a creative, engaging, and instructive manner is known as presentation talents.
Conclusion
Product management monday is a versatile platform that adapts to your needs. If you're up for the task of crafting your customised work operating system, monday.com might just be the perfect project management software for you. As with any valuable product, it requires some time, teamwork, and technical assistance to get it running smoothly. In this aspect, Monday.com is no exception. However, once you have it configured and fully operational, you'll be impressed by its impressive features, seamless integrations, and powerful reporting capabilities, all of which empower you to track your team's progress and product development effectively.